KUWAIT'S FIRST WIND TUNNEL
Make Your Dreams Come True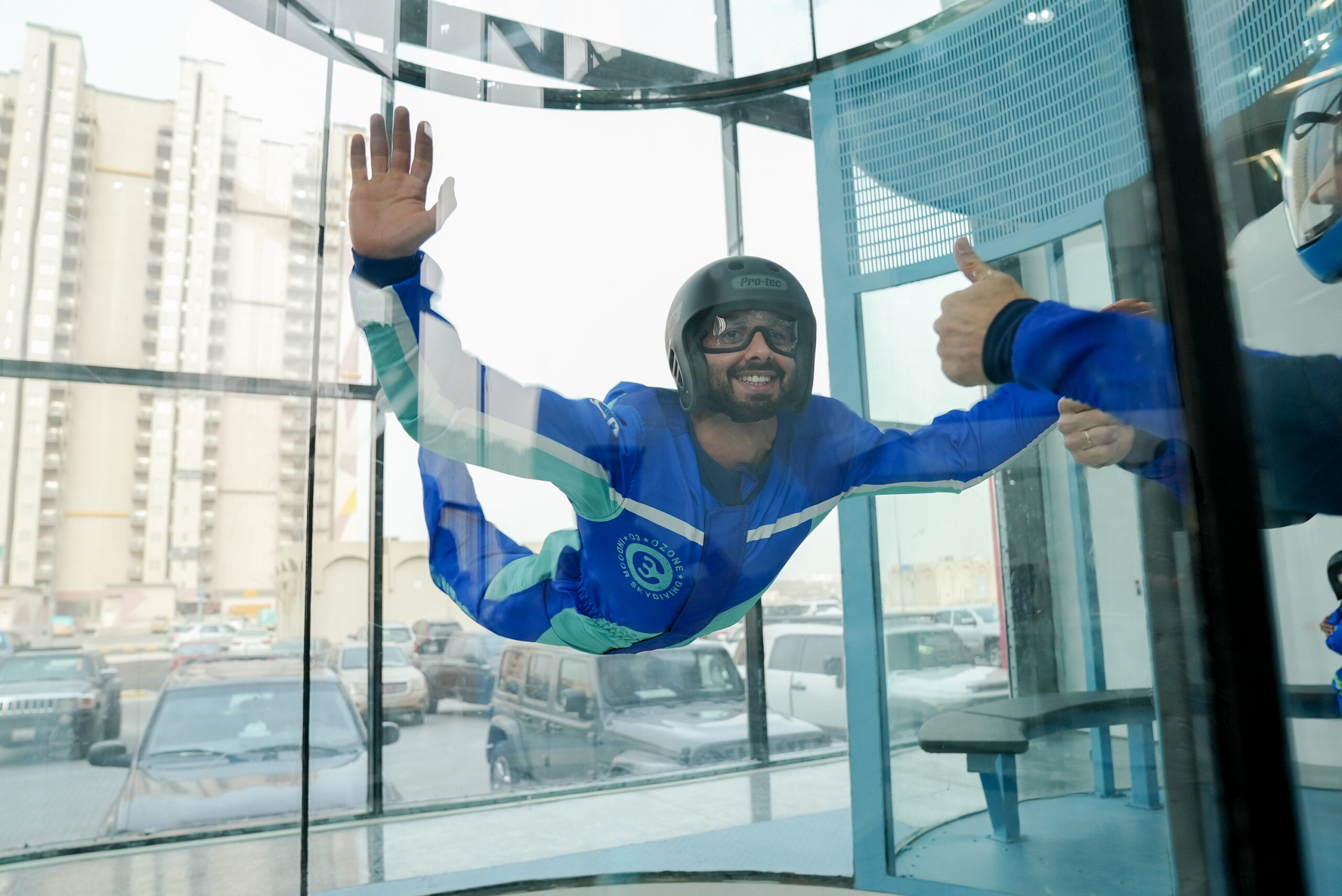 THE GIFT OF INDOOR SKYDIVING
What's better than gifting a one-of-a-kind flight experience? Choose between a voucher for a specific flight package or a gift card.
FIRST FLIGHT
It is a most unusual feeling, because you find yourself in a completely new environment, in an air flow that takes you off the ground. When and...
Many children dream of flying like their favorite superheroes. Ozone will help you make your child's dream come true.
Wind speed up to 270 km/h allows you to work out any maneuvers.
Suitable for beginner and advanced level athletes. Our instructors are always happy to help you, we will make a training plan, conduct pre-flight briefing, provide the necessary equipment, support in the implementation of exercises, conduct a post-flight briefing using video recording.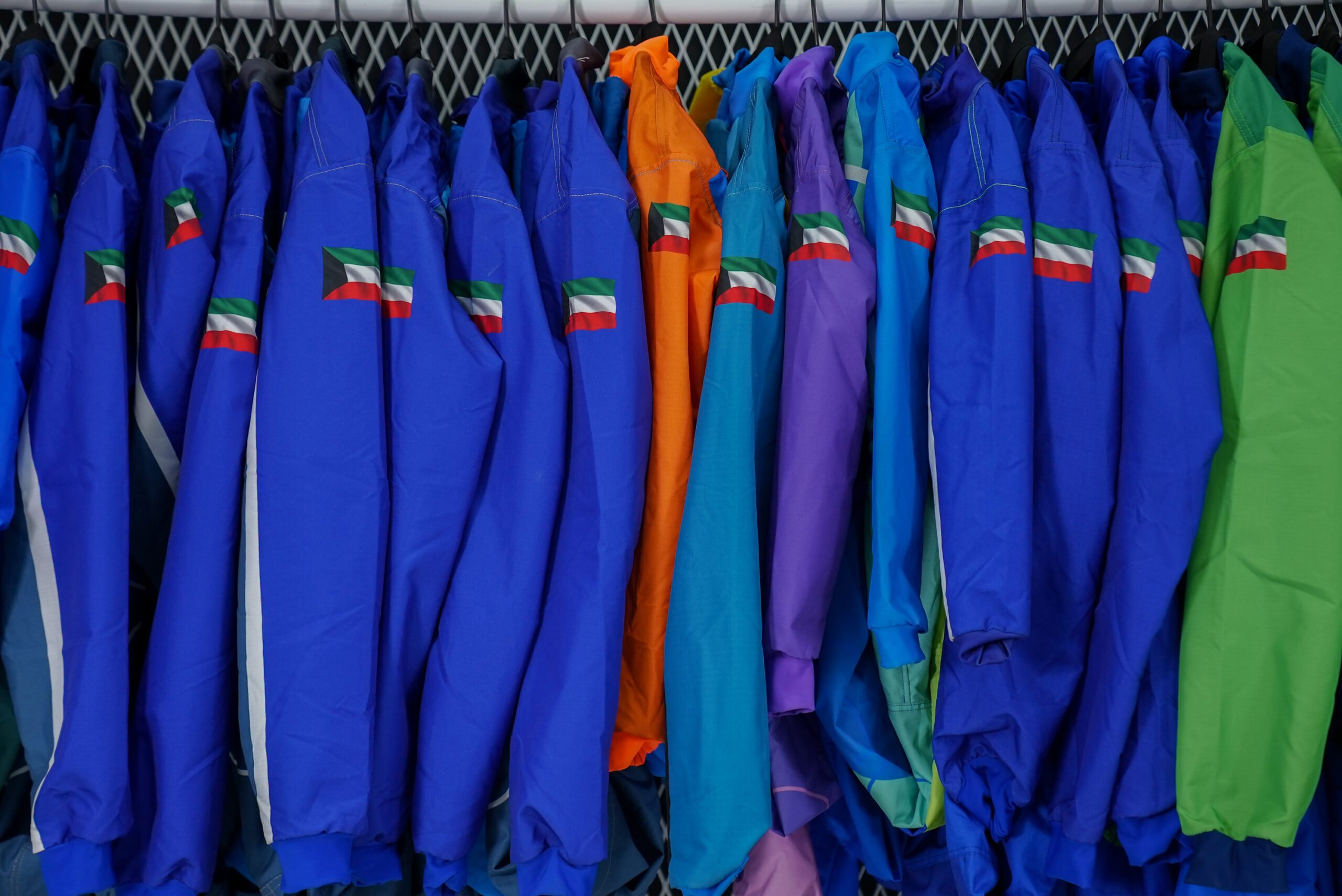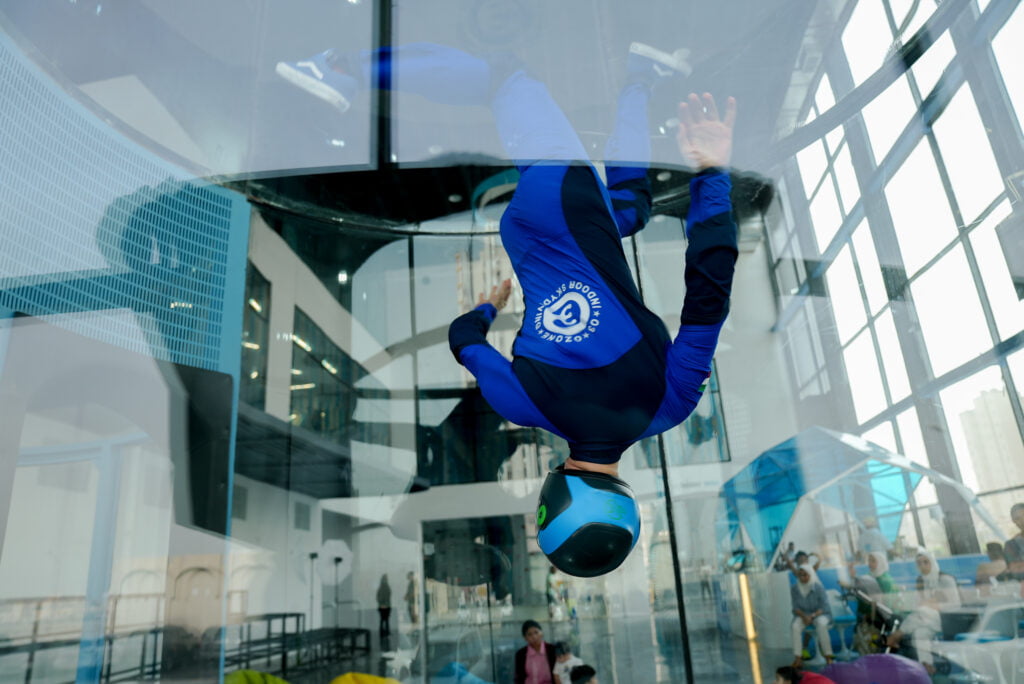 FLY WITH US NOW AND FEEL THE THRILL