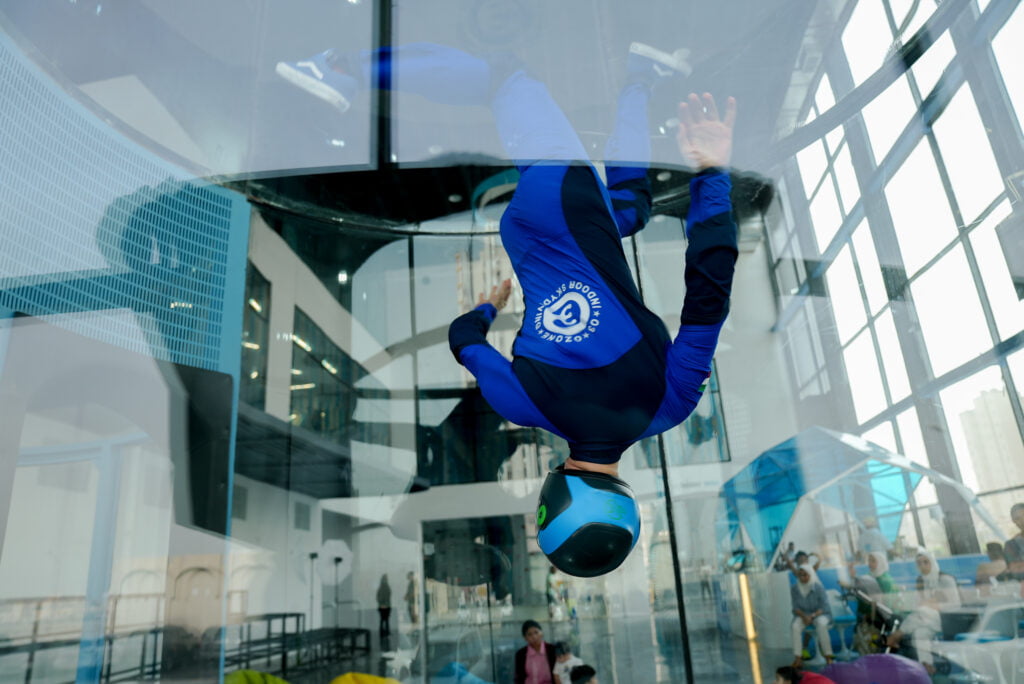 " I want to be a PRO FLYER "
Is your first step into the world of professional flying! The course includes ten personal training sessions 1.5 minutes of flight time each, special suit and a full-faced helmet, a detailed briefing and explanation of each exercise, as well as postflight in-depth analysis based on the video.
Learn six basic skills
During the course you will learn six basic skills of moving in the air flow and after finishing it will enjoy the "PRO" status, enabling you to buy flight time with a 40% discount for further training and development in indoor skydiving.
FIVE STEPS AND YOU BECOME A PRO